First meetings of 2014 at Darley and Cadwell go to plan!
During the winter off season both bikes have been treated to some fresh paint and stickers. Chris' bike has had a complete change of livery to white and black with new sponsor The Old Ebor pub. Tim's bike has been finished off by painting the tank to match the rest of the bike and a few stickers from his sponsor Black Sheep Research.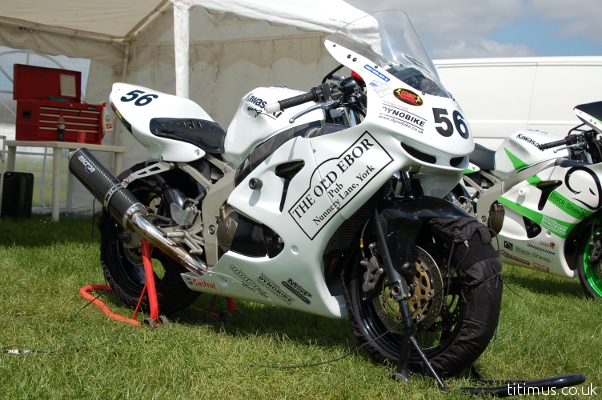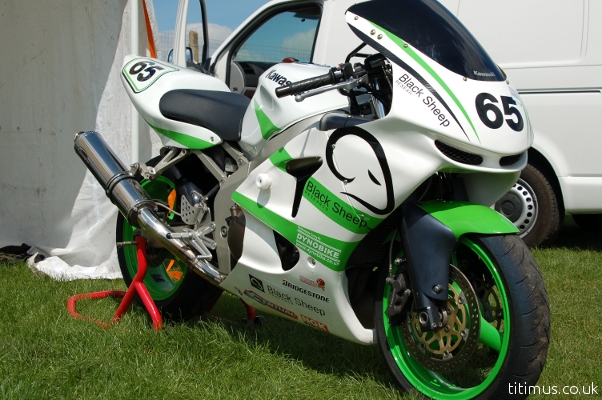 Since the ZX6R has a large weight disadvantage to certain other pre-injection bikes (R6) some weight saving measures have been taken on Chris' bike including chopping excess lugs off the frame, a carbon exhaust and lithium battery are also fitted. Other maintainance was also carried out during winter including a full brake calliper overhaul and new braided steel brake lines. A fresh front tyre and set of brake pads are stuck on and we're all set for the first race of the season at Darley Moor! The teams new motto... Stay on it! Has an obvious double meaning.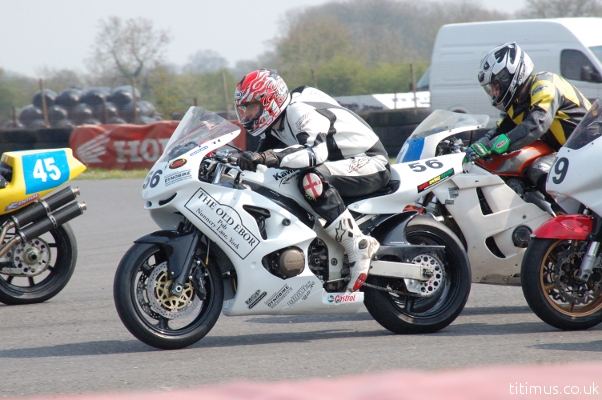 With some help from Sam and Dave the weekend at round 2 of the Darley Moor Road Racing Championship went well. The extra pairs of hands in the paddock make all the difference and made for an easy time with tyre warmers, stands, cooking etc. Chris made some excellent starts as usual ripping through the pack and did very well to keep a Fireblade behind him in the pre 98 class. The highly competetive pre-injection class was more of a struggle with some extremely fast riders and bikes on track. In all a good, dry meeting with Chris managing to "stay on it!" all day.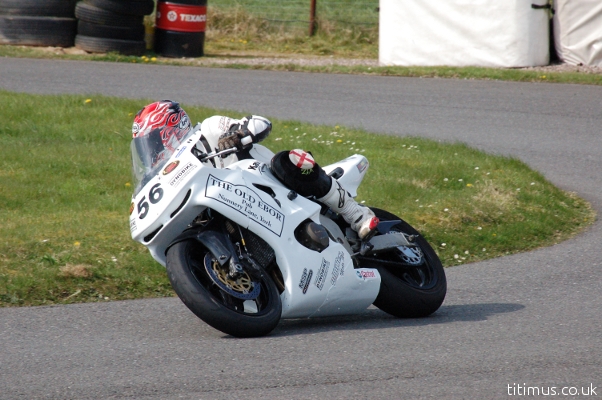 Two weeks later the team's at Cadwell Park for a track day and a two day Derby Phoenix race meeting. The weather was fantastic so both bikes went out for an afternoon session on Saturday to attempt to get to grips with the extremely demanding curves and bumps of Cadwell Park. Some improvements from the teams last visit were made so a successful afternoon was had by all.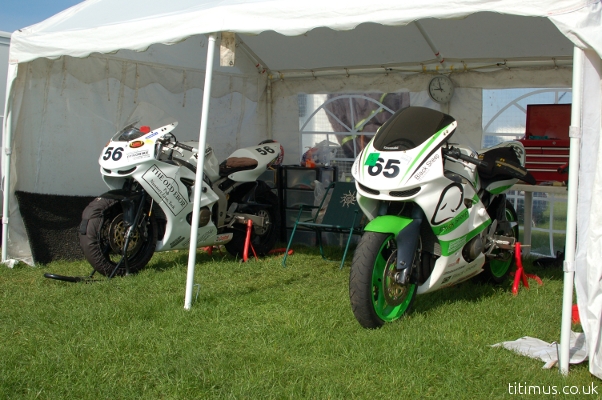 Come Sunday and Monday the racing was on for Chris. Derby Phoenix has an extremely competitive pe-injection class dominated by R6's. The plan was pretty much to just get some more track time and try not to come last. Lap times greatly improved by day two, as ever Chris was making some blistering starts. A malfunctioning tyre warmer was pretty much the only thing that went wrong all weekend. Kendo Racing came to the rescue with a spare and the racing continued. A long but successful weekend at Cadwell was enjoyed by the team, with the weather staying warm and dry, one of the best weekends racing so far. Thanks to Kendo Racing also Dave for coming and helping out again.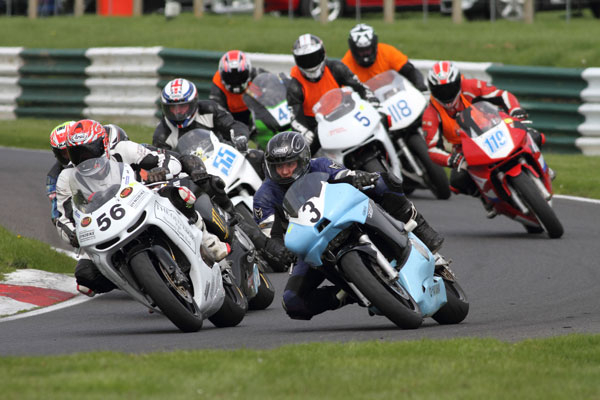 Next stop for the boys... track day at Darley Moor! Tim's first time back for over a decade!